Current Investments
click on icons for websites
Since our founding in 1975 as a thermoformer of plastic cookie and candy trays, Tray-Pak has grown to become one of North America's leading sources for innovative solutions in virtually all types of thermoformed packaging. Today we specialize in medium-to-high volume runs (25,000 to 50-million+) of consumable goods packaging. Our customers include many Fortune 500 companies, with a wide range of industries, packaging needs, and locations throughout the world.
Alexin LLC is a recently formed company that is building a green-field, state-of-the-art aluminum billet casting facility. The facility will re-melt aluminum scrap to produce high-quality aluminum billet used to support aluminum extrusion facilities in the Midwest. The plant will consist of 100K sq. ft. of manufacturing space and 200K sq. ft. of outside storage (i.e. scrap yard).
Argus specializes in a wide variety of Event Services. Client-Partners can choose individual services or a combination of specific services packaged to achieve cost effectiveness and impeccable service for your entire front-of-house event staffing requirements. Argus has a full scope of specialized services. Argus team members are professionally trained and well versed in the latest security, venue, event technology and procedures. Our Argus experienced management personnel will be an integral part of your venue or event team and work cohesively as a true partner in association with your organization.
Founded in October 2004 and based on Charlotte, NC, Commercial Credit Group is a national commercial equipment finance and leasing company focused on purchase money and refinance transactions in the construction, fleet transportation and waste industries. Transactions are sourced through end-users and equipment vendors and manufacturers with a typical transaction size of $100,000 to $2,000,000. The Company is headquartered in Charlotte, NC with a full-service office in Wheaton, IL.
DrugDev purchased CFS Clinical from Archbrook in October 2013.  
DrugDev is an innovative technology company which provides cloud-based solutions to help sponsors, CROs and investigators do more clinical trials together. Built around the largest global network of active opted-in investigators, DrugDev's unified solutions suite optimizes site selection and startup, investigator payments and clinaical operations. DrugDev also serves as the trusted third-party host of the Investigator Databank collaboration.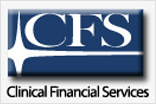 Clinical Financial Services, LLC, located in Audubon, Pennsylvania is the only known company focused exclusively on providing financial administrative Business Process Outsourcing services to the Clinical Trials industry. The Company's core competencies include an in-depth understanding of clinical trial budgets and agreements, contract negotiation & administration, finance and accounting.
FactorTrust is a leading provider of an innovative consumer authentication and risk management service for online financial service providers, enabling them to provide real-time, accurate credit decisions that enhance revenues, lower risk and minimize customer acquisition costs. FactorTrust was founded in 2005 and is headquartered in Marietta, Georgia.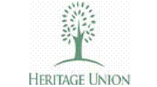 Heritage Union is a life insurance company founded in 2004 to solve the 'trillion dollar problem' of providing affordable life insurance to the middle market. The company is based in Richmond, Virginia and is currently in the process of test marketing its patented life insurance product, Salary Shield, in several states across the US.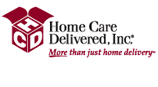 Founded in 1996 and, based just outside of Richmond, Virginia in Glen Allen, Home Care Delivered is a growing home healthcare company that delivers medical products and supplies directly to consumers. The company specializes in providing incontinent and diabetic supplies to its customers. HCD has benefited from the growth of the home health care industry over the past ten years, which has been driven by the aging population and the decreasing length of a patient's stay in the hospital. This trend is expected to accelerate over the next decade as the baby boom generation retires.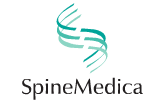 Based in Atlanta, Georgia, SpineMedica, Inc., is a development-stage company focusing on the commercialization of medical device technologies for application in the spine and chronic back pain. SpineMedica's goal is to acquire promising technologies in this field through licensing arrangements and develop and commercialize such technologies. On August 9, 2007 Mimedx purchased Spinemedica. Founded in 2006, MiMedx, Inc. is a development-stage Florida corporation with technology focusing on biomaterials for soft tissue repair, such as tendons, ligaments and cartilage, as well as other biomaterial-based products for other medical applications. The company, currently headquartered in Destin, Florida, holds an exclusive, worldwide license from the Shriner's Hospital for Children and the University of South Florida Research Foundation for certain nordihydroguaiaretic acid (NDGA) technology.